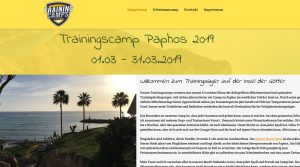 Et voilá: now our official training camp Cyprus page is available:
With all information about the different camps & contact options. There is also the official camp jersey for the early bird. Here you should think about it very soon, the first 30 participants are already registered.
Take a look at it 🙂
Cyprus as a training destination is always worth considering!
sunny greetings
Michael