Coaching
I am pleased that you are interested in coaching. For my development as a trainer it was important that I experienced training from two perspectives.
As an active triathlete with regular 40/50-hour working weeks and a best time of 8:47 hours for the long distance, I spent many years looking for ways to make my own training as effective as possible in the time available.
Secondly, as a coach, I have devoured all the German and international literature and reports I could find. Now, for many years, I have been passing along my own know-how in books and articles. Over the years, I have developed a training system that has proven to be extremely effective while taking less time.
My fee is 189€/month, for a completely flexible period. This is what this gets you:
Your benefits at a glance
I have been a full-time licensed triathlon coach for over 10 years. I write regularly for specialist journals and portals, hold seminars, make presentations and lead training camps. I have now published 6 books. In short – my working day consists of 8-12 hours of triathlon and I am thus deeply rooted in the science of training and of course my athletes benefit from this.
My training is not a wellness program – it is effective and above all efficient. I support a limited number of athletes so I can give each one my intensive and personal attention. I personally make all the schedules which cover all triathlon disciplines including athletic or strength training. I can also provide support in the areas of nutrition, weight management, material and competition strategies. The athletes I train range from triathlon beginners with demanding jobs in the short distance to sub-9 athletes in the long distance.
Coaching includes complete training management based on a two-week training schedule coordinated with you. Of course we take your personal and professional commitments into account. Longer planning cycles are not feasible for most of my athletes who have demanding full-time jobs. Short cycles allow us to react better to changes in plans and adjust the schedule accordingly, and we also have regular feedback rounds.
We have a feedback round at the end of every training schedule at the latest. The training data, but also personal feedback from the athlete are important. Without sufficient feedback, optimal training management is impossible. This is why I, unlike other training programs, have no limits on communication, so you can contact me any time an issue comes up. Only regular feedback lets me as a coach know how my athletes are doing. And only this allows planning to be optimized so athletes can reach their full potential.
That's what my athletes say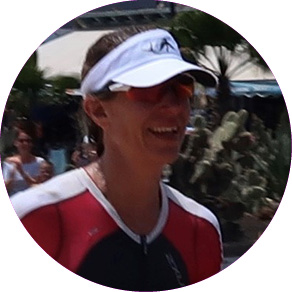 That's what I appreciate about training with Michael: Michael volunteered relatively spontaneously and at short notice to support me in my preparation for the IM Lanzarote. That worked out great. We got the maximum out of it in a short time ...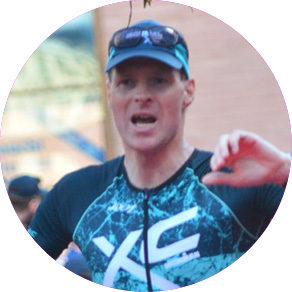 Michael gives me the feeling of the correct scope and dose of training and is very flexible in the event of changes to the training plan that are necessary at short notice (e.g. due to injuries or deadlines). Loads (and these are really such!) ...
Crossing the finish line with a smile and having fun, Michael can convey that with his variable triathlon training. I, too, as an old hand, could learn a few new things from him ...
Seminars / training camps
Triathlon training camp Cyprus 2018
from 02/28/2018 to 03/21/2018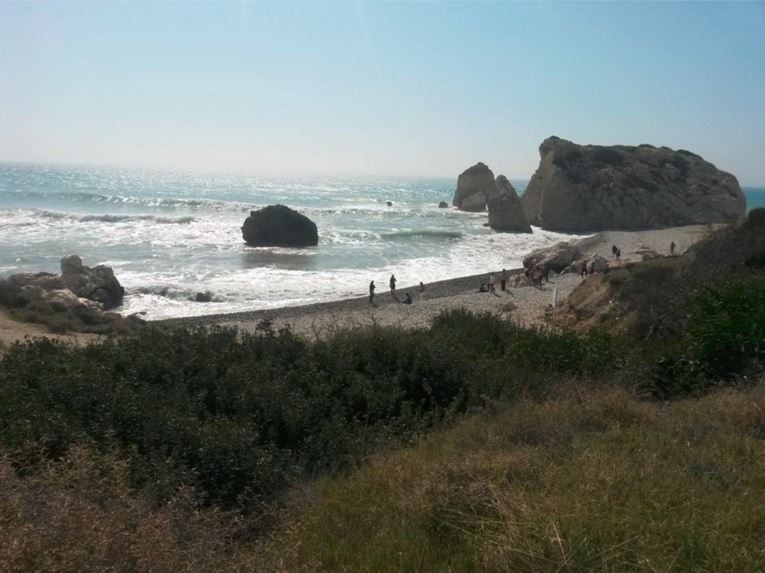 Training, sun and beach, a perfect combination for the spring training camp 🙂
The special thing about the camp is that everyone can come and go when they want. During the period mentioned above, I am on site as a trainer. In addition, 3 to 4 additional trainers as required. As you know with me, you are again super flexible and can freely choose your desired period. Whether you stay 5 days or the entire period is up to you. I am not a tour operator, so I do not give fixed travel dates. My goal is for everyone to have fun, enjoy great training, but also get away from the group and explore the island on their own.
The Coral Beach Hotel in Paphos is an exclusive 4.5 star sports hotel with its own 50m open water pool and is located directly on one of the most beautiful beaches on the island. A quiet and large bay that is suitable for open water swimming at any time even in February.
Daily cycling & running training (focus is of course on cycling)
Swimming 3x week (the pool is heated to 27 degrees)
1x week open water swimming (bring your neo)
Athletics / circuit training 1x week
Use of the gym & sauna at any time
During swimming training, we will also shoot underwater videos of everyone and analyze them with you
A lot of fun!
Typical weekly schedule (may vary depending on the weather and arrival time):
Monday: TE1: swimming 1-1.5 hours, TE2: cycling 2.5-3.5 hours - strength endurance focus
Tuesday: TE1: morning run 45-60min, TE2: cycling 3-4 hours - basic focus
Wednesday: TE1: swimming 1-1.5 hours, TE2: long run 1: 15-1: 45 hours or easy bike ride
Thursday: Long bike ride 4.5-5.5 hours - strength & basic focus
Friday: TE1: swimming 1-1.5 hours, TE2: easy bike ride 1.5-2.5 hours + short paddock run 20-30min, T3: strength / athletics in the evening 45-60min
Saturday: TE1: morning run 45-60min, TE2: cycling 2.5-3.5 hours - strength endurance focus
Sunday: Rest day
Cyprus has over 320 sunny days a year. The weather is therefore mostly sunny and over 20 degrees during the day. That means you can almost always drive short / short. Unless we go up to Olympus, at an altitude of 2000m. The terrain is a bit more demanding and ranges from flat to mountainous, but there is always an ascent somewhere. You will therefore go home with a lot of strength in your legs and then the asphalt will burn in summer
For more information and inquiries, just write to us contact form. Here you can get one Experience report from one of the last campss read.
Prices upon booking until October 31, 2017 (all half board)
Accommodation in a double room: € 48.50 per person / night
Surcharge single room: 19.50 € per night
Accommodation in a triple room (double room + additional bed): € 45.00 per person / night
Accommodation in a 4-bed room: € 42.00 per person / night
(when booking after November 1st Double room € 53.50, triple room € 50.00 & 4-bed room € 46.50
(For dinner there is ½ water bottle per person with everything, drinks are also included at breakfast.
For the local organizer, who takes care of the maintenance and organization of the sports facilities, there is a one-off processing fee of € 24 pp.
If you are traveling alone, just let me know, then I can arrange a roommate for you, so it will be cheaper!
I am not a tour operator. For that reason I just pass the prices on to you. All I have to do is charge a flat-rate trainer fee per person so that I can at least cover my costs. On the one hand because of the services offered, swimming pool rentals, etc., and of course also because I have to get the additional trainers down there. This is at 99 € / week lie. For example, if you stay 10 days, we will of course count that down to the single day. If you do not want to take part in training, for example only to fly as an escort, you will of course not pay.
Booking procedure:
It's pretty easy.
You book your dream flight online through the airlines or online travel agents Air Germania flies direct to Paphos from many German airports. But also, easyJet, Ryanair, Sun Express etc. do the same.
Some will likely only get flights to Larnaca (1.5 hours drive away)
Then just send me by mail when you come and what kind of rooms are needed. I will then forward this to the hotel. (please do not simply book a hotel on the internet, otherwise I will not get any water times in the pool or access to the athletics studio, these can only be used by training groups)
There are hourly bus routes from the airports to Paphos. If necessary, I will be happy to send you all information and departure times here. In addition, rental cars are very cheap in Cyprus (left-hand traffic) and are also a good alternative (e.g. at Car del Mar on the Internet).
If you want, there are also well-maintained rental bikes available on site. They are of good quality and the rental company always takes care of repairs and the like. The bikes cost around € 20 / day. After 7 days the price goes down to 15 € / day. There are also high quality carbon bikes available + 5 € / day. If you'd like to reserve one, please send me yours height by mail.
My team and I try to do everything in our power to ensure that everyone has fun and enjoyment at the camp. This is not supposed to be a slave driver camp. It doesn't matter to me how fast everyone can drive, but that we can lie down on the beach in the afternoon after training 😉 We had almost 90 guests over the three weeks this year. Everyone gets their money's worth and there are always 3-4 bike groups, depending on the performance level. If desired, child care is offered by the hotel.
Please note, however, that I have to work normally down there, so basically only move my residence to Cyprus for the time being. Therefore, it may be that I don't do everything or that I am part of every bike tour. My even cooler assistant coaches do that.
I'm looking forward to you guys, so let's go! 🙂