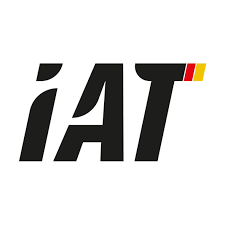 Have a good short week!
A few days ago I was in Leipzig, at the time-honoured Institute for Applied Training Sciences (IAT). One of the two research centers for Olympic top-class sport in Germany.
The reason for this was a training course for coaches by the German Triathlon Union (DTU). For the first time, the training of the trainers for the Olympic distance and the long distance took place together, so that a lively exchange between the respective specialists developed. There were many interesting contributions, I found the current training of the Norwegians extremely exciting. We also examined the current competition developments, how the training quality can be increased, how swimming training can be taken to a new level, early warning signs for the "low energy syndrome" and also discussed medical questions, such as the right way to start again after a Covid infection, and much more.
The whole thing will be continued in February in Saarbrücken, I'm looking forward to it!
your Michael