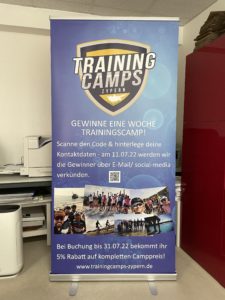 Summer greetings from Nuremberg - finally top training temperatures, so the daily training is even more fun!
If you are at the Challenge Roth Expo next week, looking around, cheering or picking up your starting documents, then feel free to stop by our Isostar stand!
Stand number 28, directly behind the main entrance - 2nd row on the left. Feel free to test Isostar drinks with us or pick up a coffee or just drop by for a chat, I look forward to it. We are building Wednesday evening 29.06. and are open until Monday 04.07. on site.
It's going to be a super exciting week, it feels like you know every third person who walks along, be it as an athlete back then or now as a coach. In addition, making contacts, discussing cooperation, etc. - of course we will also tell you everything you want to know about the upcoming triathlon camps. There is even a camp week in Cyprus to win, good luck!!
see you next week & have a nice evening
your Michael