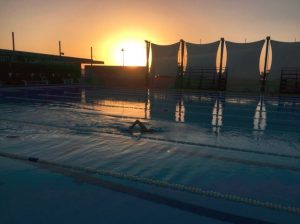 Hello everybody,
It was a while ago my last update, but it has also been a lot going on recently. Let's start: in November I was on a swimming camp with Holger Lüning in T3 on Tenerife for a week. I've known Holger from spomedis Verlag for a while and this time as a participant I wanted to personally convince myself of his experience and methodology. I also just needed a boost to motivate me to find fun swimming again. If I'm honest, I've lost it every now and then over the years.
And what can I say, success all along the line. The camp was great fun and not only did we swim 36km a week (my personal record), but it also got my technique back on track. Highly Recommended. Holger and his assistant coach Christoph Schlagbauer took a lot of time with everyone and are also very personable.
In addition to numerous Sch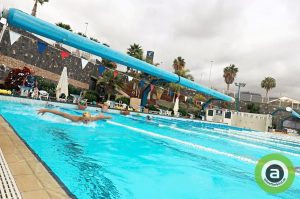 After swimming kilometers, we also had the opportunity to swim in the flow channel and try out insane speeds. On top of that there was a video analysis and several lectures on theory and implementation.
Such an intensive week then also showed in the aftermath that it improves the swimming form enormously. So build in a few focus weeks every now and then, especially in winter, in which you concentrate on swimming or just running, for example. In the other disciplines you will hardly lose anything, but you will gain a lot in the main sport.
Enjoy the training! your krelli