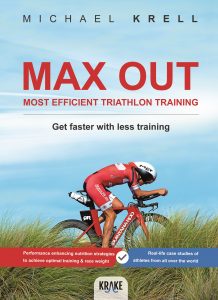 Just in time for Christmas, the new edition will now also be available in English in the USA / UK and worldwide. Since the German title was a bit bumpy in the direct translation, we decided on a short and catchy title that makes you want to train. The result was: "Max Out", which means something like going to the limit! This especially in relation to the efficiency of the training - how does the athlete get the maximum out of the training time available to him, because his training time is precious and cannot be increased further and further without at will.
Compared to the German edition, which will soon be in the third edition and will also be expanded accordingly, the reader will already find in the English first edition:
new athlete examples
a significantly expanded chapter on nutrition, with a special focus on optimizing training and competition weight
a new chapter on competition strategies, which mainly includes pacing and nutrition on day X.
have a nice weekend!
Michael