[: de]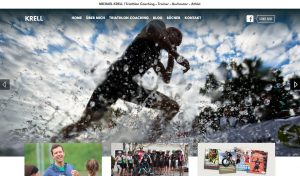 Lately it has been a bit quieter on my homepage, which was due to the recent renovation work. Now the page shines in the new design. I have shortened or streamlined the content in terms of quantity. Targeted, more to the point. The book order was linked to amazon. If you would like to support me a little, then order the books through my website, or buy them in stationary bookstores that we support too, otherwise there will soon be no more bookshops.
In terms of sport, I will take a break this year and cheer on my athletes at the edge of the track more often. I will attack again next year.
from now on you will hear from me more often.
your krelli [:]